Victorian Sheffield Silver Plate Tea Set-j. Deakin-ornate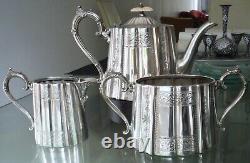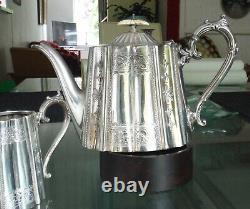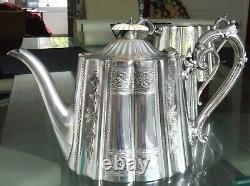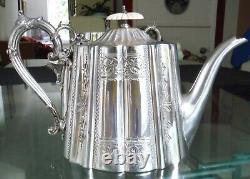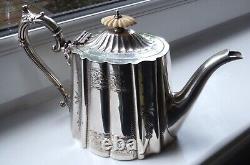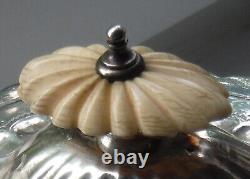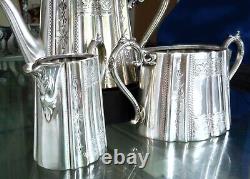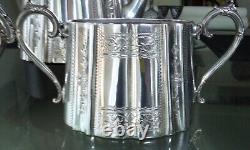 A beautiful three part tea set in gleaming engraved silver plate with curtained bodies, fancy handle mounts and finished with a carved ox bone knop to the hinged lid of the tea pot. The handles to all parts are acanthus draped to the tops. It was made by James Deakin of Sheffield and estimated to have been made during the latter part of the 1800s. As mentioned above the silver cover is gleaming apart from one small spot beneath the teapot handle which is slightly duller. It is structurally sound apart from on tiny dint to the sugar basin. The sugar and creamer show some surface service wear to the inners as to be expected given its long years, the teapot has an applied white finish to the inner which is not uncommon and we have come across it on several occasions in the past. Maker's marks: please see images. Height: 15.3cm/6 to top of handle. Length: 26.0cm/11.3 including handle. Height: 11.0cm/4.4 to top of handles. Length: 21.0cm/8.3 including handles.
Length: 14.0cm/5.5 including handle.