Silver plate tea pot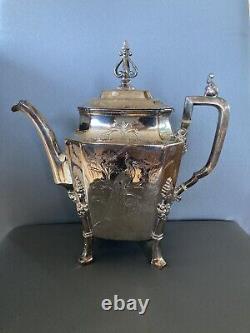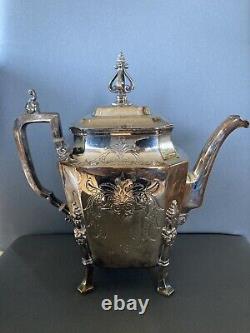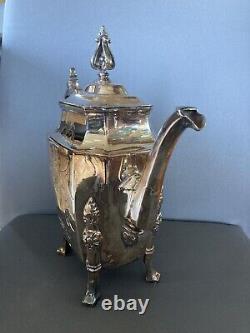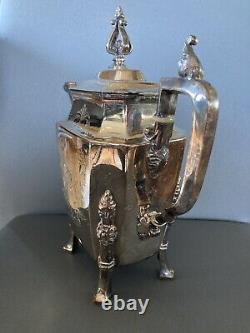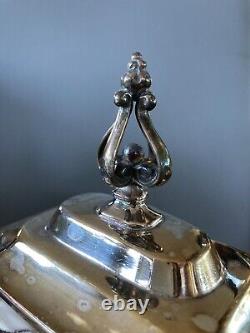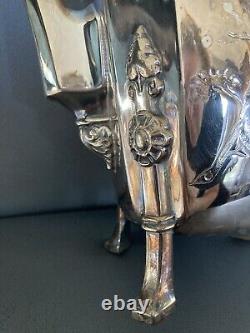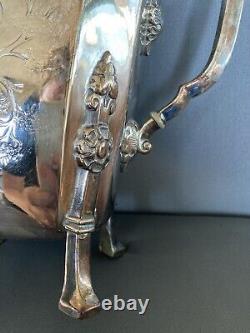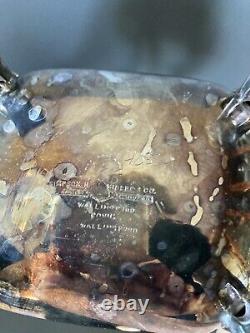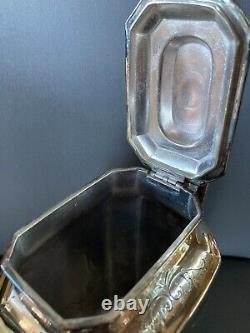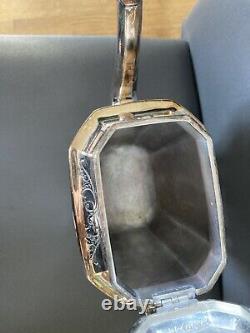 Silver plated teapot with feet. Beautifully designed and ornate with peacock and ornaments. Silver plate in perfect condition. Clean inside and out and ready for use.
H 10,5x W 10 inches. On the bottom there are stamps and letters very difficult to read. Don't hesitate to ask questions.