REED & BARTON WINTHROP Pumpkin 8PC. SILVERPLATE TEA COFFEE SERVICE #1795 Trays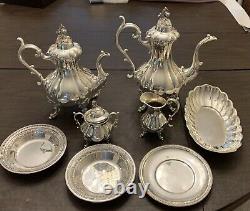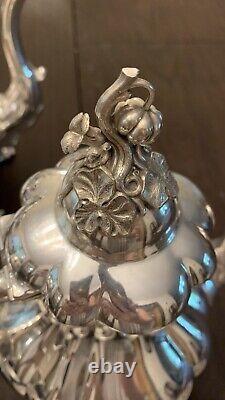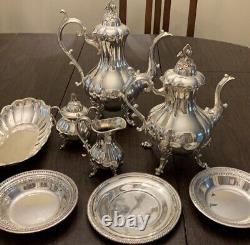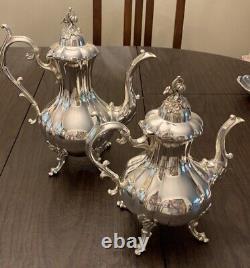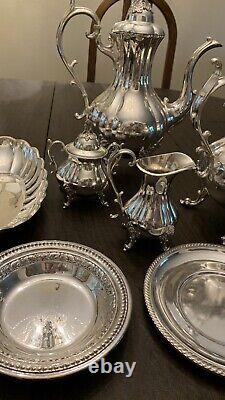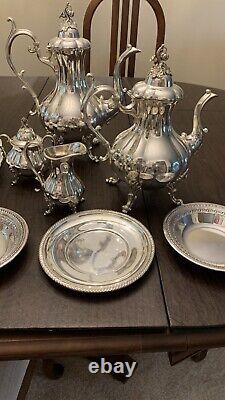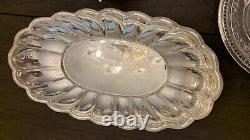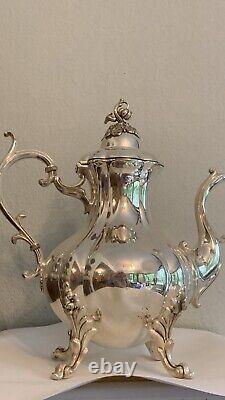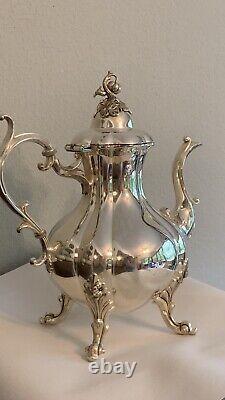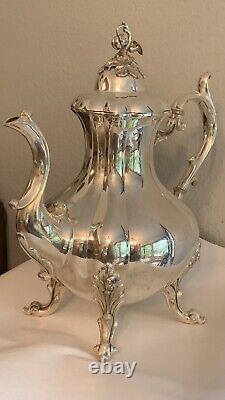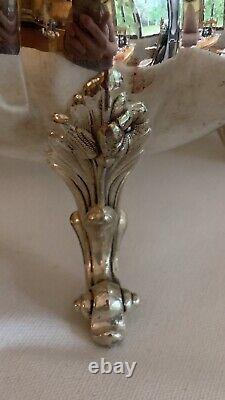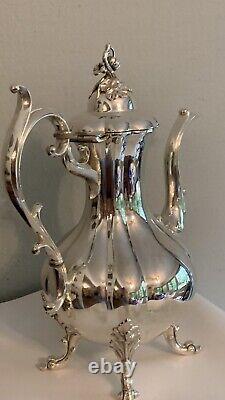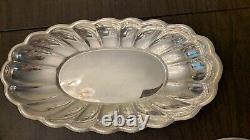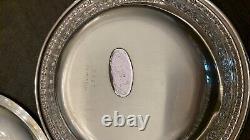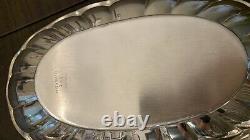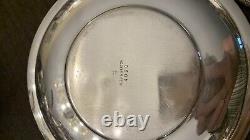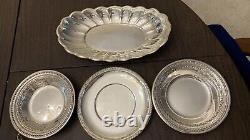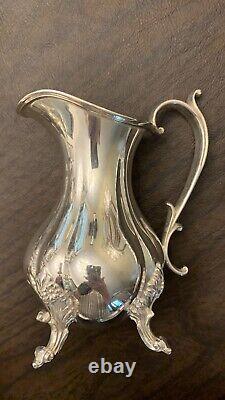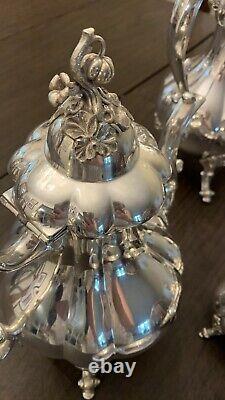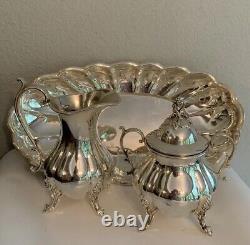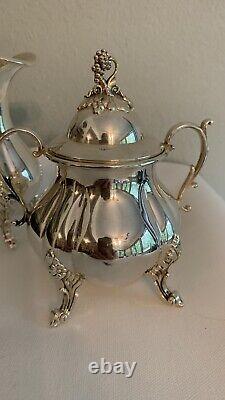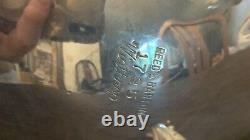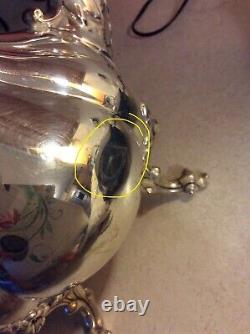 REED & BARTON WINTHROP 8 PIECE SILVERPLATE TEA & COFFEE SERVICE #1795E, no mono. Vintage Reed & Barton "Winthrop" Silver plate Tea and Coffee set with beautiful pumpkin finials. This includes a coffee pot, tea pot, cream, sugar, scalloped tray, and three small round trays. All marked some with stickers also.
Condition: everything is in excellent condition very beautiful please see photos with us descriptions some small scratches on the little trays. REVISON- just spotted a small dent on the side of the smaller teapot.
I can't believe I missed it while polishing and will reduce the price for it. They have been used and show use.
Coffee is 11.5" long x 6" wide x 13 tall. Teapot pot is 10" long x 6" wide x 11 tall. Lidded sugar bowl is 3.5" diameter x 4.5" wide x 5 tall. Creamer 5-1/2" tall X 4" wide. Scalloped Tray is 6 1/4 x 11 1/4.
Two small round trays that are similar but slightly different both signed and labeled with the silver foil sticker. They measure 6 1/2 inches diameter. One solid tray heavy, measures 7 inches diameter. This is the one that has the most scratches. Everything is super shiny and reflective.
Very nice set from Reed and Barton. Markings on all the pieces. In great condition aside from typical tarnish and small dent mentioned.