Oneida Silver plated Vintage Coffee and Tea Pot Set 15 piece- Great Condition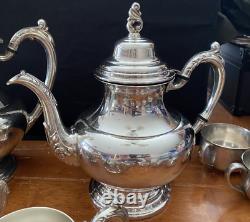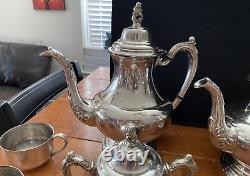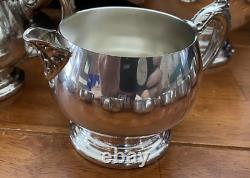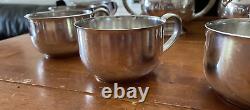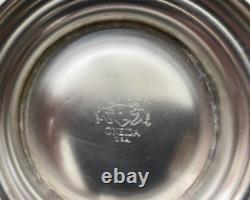 This vintage coffee and tea pot set from Oneida is an exquisite addition to any silverware collection. With intricate American Victorian pattern and elegant Victorian style, it adds a touch of glamour to any tea or coffee party.
The set comprises 15 pieces including coffee and tea pots, creamer and sugar bowls, and a tray. Crafted from premium silverplate, this set is a fine example of post-1940 silverware. The attention to detail and exquisite craftsmanship make it a valuable addition to any antique silverware collection. Whether you're a collector or a connoisseur, this Oneida Silver plated vintage set is sure to impress.