Antique Rogers Smith & Co. Quadruple Meriden Ct. Silver Plate Tea Set No. 1800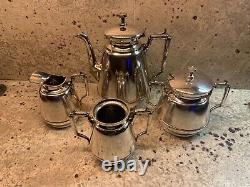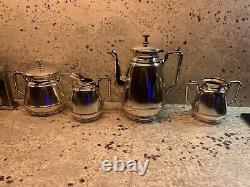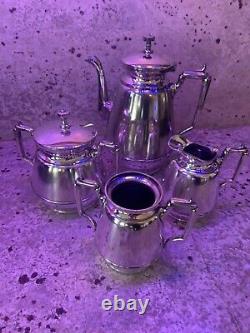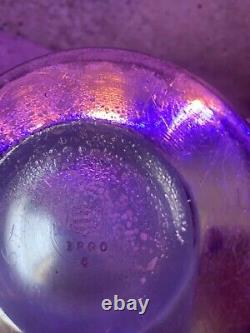 This antique tea set from Rogers Smith & Co. Is a beautiful addition to any collection.
Its Victorian styling makes it a unique set. Was located in Meriden Ct.
Between 1877 and 1904, which means this set is between 119 and 146 years old. It has been well-preserved and is in excellent condition. The set includes a teapot, creamer, sugar bowl and waste bowl. All are elegantly designed, with interesting detail at the handles and finials to the teapot and sugar bowl which look Machine age.