1878 MERIDEN Quadruple Plate AESTHETIC 5 Pc Coffee/Tea Set-LION & SHIELD Finials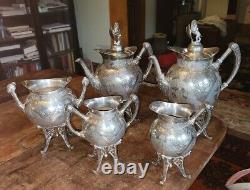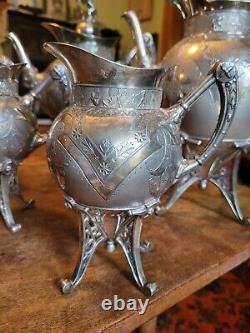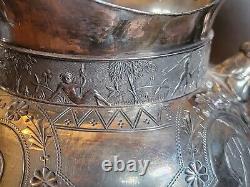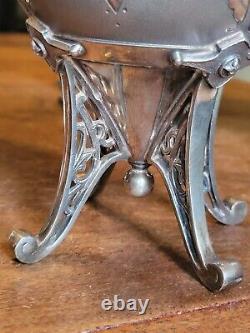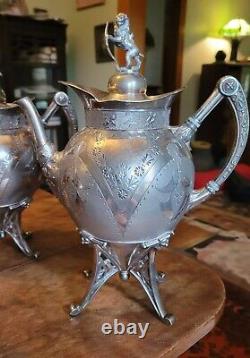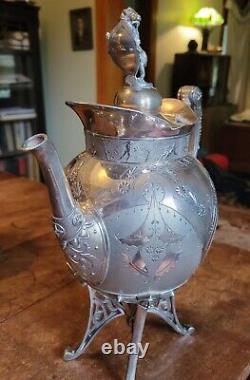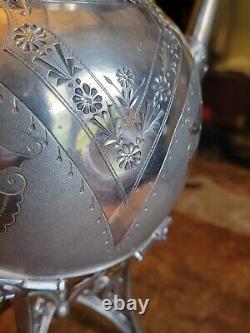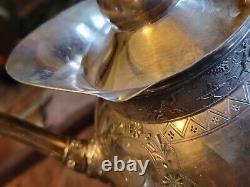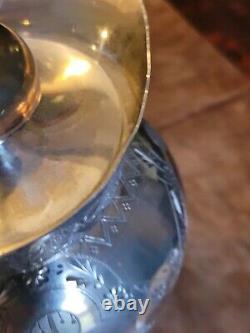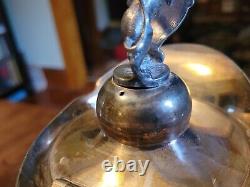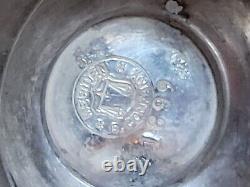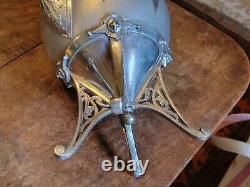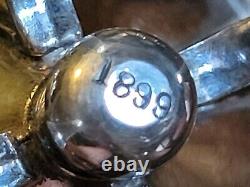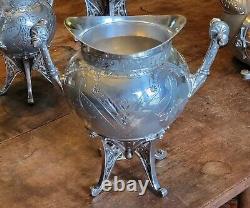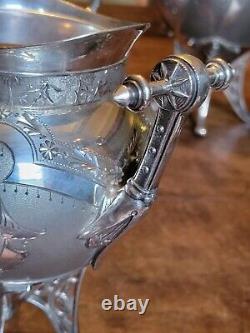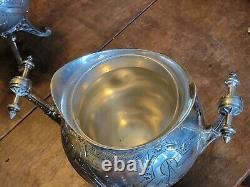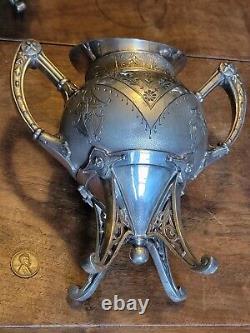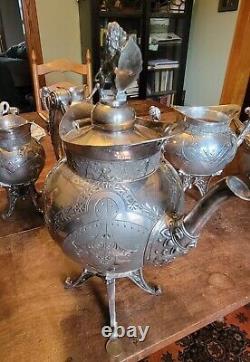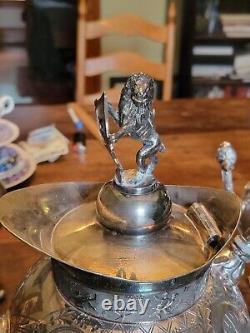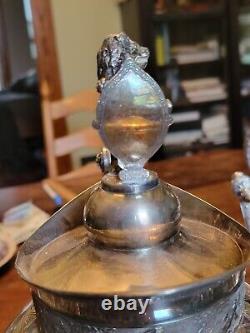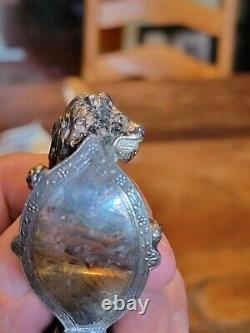 Aesthetic movement 5 piece coffee/tea service by Meriden-Britannia Co, circa 1878, features buttressed scaffolding legs, matte and chased decoration on a polished body, and a neoclassical combat scenes adorn the necks. Tea and coffee pots have fabulous lion and shield finials.
Teapot stands about 12.5 tall and has one substantial dent and some nicks and dents to lip. Creamer stands about 7 tall and has two substantial dents and ding to lip.
Sugar bowl stands about 7 yall and has pne gaint dent and dings to lip. Waste bowl measures about 8 tall and has one faint dent. Otherwise the set is in pretty excellent condition. The busy decoration hides the dents prettu well. See photos for more details.