1875 Derby Silver Co. Gothic Aesthetic Cathedral Scalloped Cropped Coffe Tea Set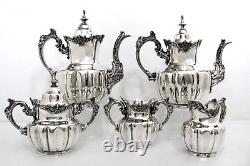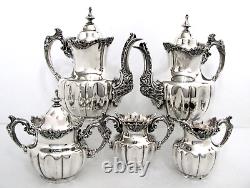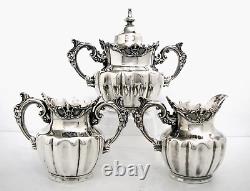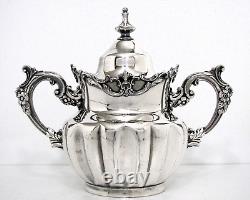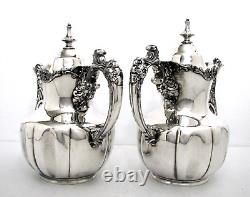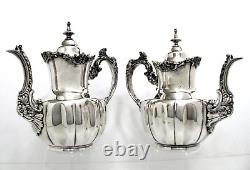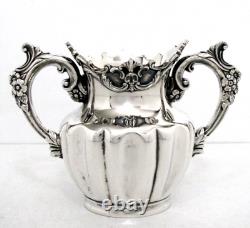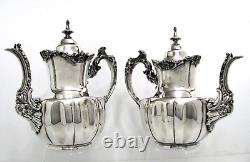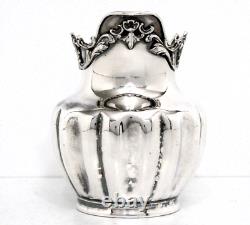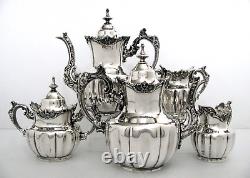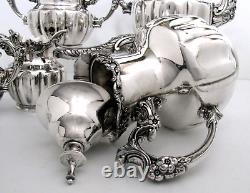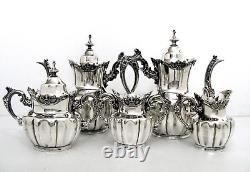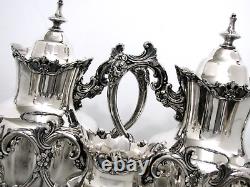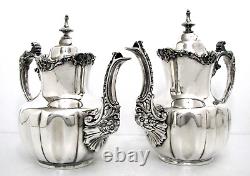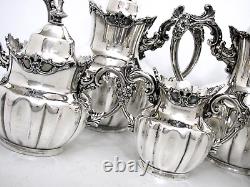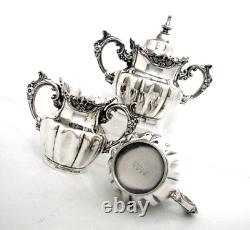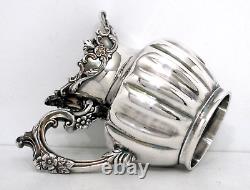 GOTHIC AESTHETIC CATHEDRAL SCALLOPED CROPPED COFFE TEA SET. DERBY SILVER CO - Derby (Birmingham) CT The company was founded in 1873 by Edward N. The main offices of the company were in the Birmingham section of Derby while the factory was in Shelton.
The firm manufactured a line of silverplated toiletware and plated holloware under the trademarks Victor Silver Co and Victor Silver Plate Co. Showrooms were established in New York City, Chicago, and San Francisco.
Derby Silver Co was one of the original firms forming International Silver Co in 1898 and the Shelton factory became known as "Factory B". It was consolidated into Meriden in 1933. A very hard to fid complete set in excellent conditions, including all five pieces there is no dents, monogram, cuts, or major scratches, impressive detail to the elaborated ornate solid castings around the cropped tops and shaping the handles, substantial plating with a bright glossy finish and rich soft patina enhancing the intricacy of the solid castings and bodies. Teapot 9" by 9 1/2", 1.11 lbs weight, Coffee pot 9 ½ by 91/2", 1.13 lbs weight, Large Sugar bowl 6 1/4" by 7 7/8. Shy 1.0 lb weight, Creamer 4 1/4" by 5 1/4", and the Waste /slop bowl 4 14/ by 6., Each piece Stamped with the Anchor logo Derby Silverplate Quadruple Plate 1674 (6) (7).